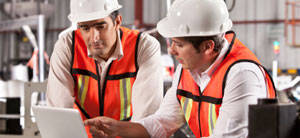 Quality is certainly an ongoing event and needs to be taken very seriously.
We provide services and supply products that meet the highest quality standards and your specifications. Special emphasis is placed on quality control and the use of established and proven manufacturing practices.
We conduct final part inspections on all new product production and product revision.  Attention to detail and thoroughness are of top priority and essential in this time sensitive and fast moving environment. Mis-step prevention is essential to ensure deadlines and budgets are met and critical to the quality of product and developing relationships.
We go to great lengths to deliver on time in addition to our commitment to quality.